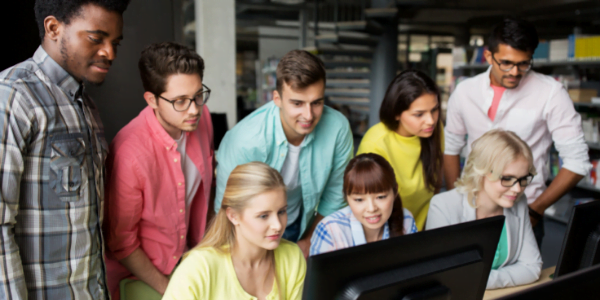 Job Title:  Community Program Intern
Tasks & Responsibilities
Working under the direct supervision of the Quebec Regional Associate Director, the Community Program Intern will assist in the creation and implementation of programs for seniors and other members of the community, as well as research and help to engage local Jewry in human rights and community volunteer service activities, and other duties as assigned. In addition, the person who fills this role will assist in organization events, both in a logistical and on-site capacity. 
The candidate must be a Canadian citizen and under the age of 30. This is a temporary summer position, with the possibility to be extended. 
Send your CV's to [email protected]
Titre du poste:  Stagiaire en programmes communautaires
Tâches et Responsabilités
Travaillant sous la supervision directe du directeur associé régional du Québec, le stagiaire en programmes communautaires participera à la création et à la mise en œuvre de programmes destinés aux personnes âgées et à d'autres membres de la communauté, ainsi qu'à la recherche et à l'aide à l'engagement des juifs locaux dans des activités de droits de la personne et de service bénévole communautaire, et à d'autres tâches qui lui seront confiées. En outre, la personne qui occupera ce poste participera à l'organisation d'événements, tant sur le plan logistique que sur place.
Le candidat doit être citoyen canadien et avoir moins de 30 ans. Il s'agit d'un poste d'été temporaire, avec la possibilité d'être prolongé.
Envoyez vos CV à [email protected]