where the candidates stand
Where the Candidates Stand
On October 26th, Winnipeg residents will head to the polls to elect their school board Trustees, City Councillors and Mayor. Jews have contributed to Winnipeg's growth and success since the city was incorporated in 1873. 
Today over 13,000 Jews call Winnipeg home. 
To allow voters in the Jewish community to make an informed choice, B'nai Brith Canada is surveying the mayoral candidates as to their positions regarding issues of concern to our community.
Click the link below to access official information for the City of Winnipeg 2022 Municipal Elections: 
https://www.winnipeg.ca/clerks/election/election-2022/default.stm
You may consult the candidates' responses here:
Question 1: International Holocaust Remembrance Alliance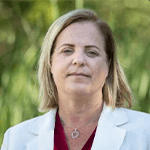 Jenny Motkaluk: Yes.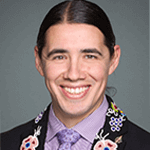 Robert-Falcon Ouellete: Yes, antisemitism and hate of any kind is terrible and must be denounced. It would be an honour to introduce this motion and ensure that the city is a haven of peace.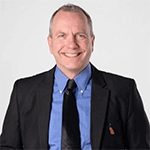 Shaun Loney: I would be pleased to meet with you following the election to discuss how the City of Winnipeg can work with your community to denounce antisemitism. I agree this is a growing and serious issue that with right voices need to be aggressively combatted.  
Kevin Klein: No response provided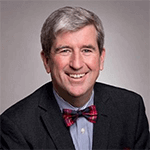 Glen Murray: Yes, I would support it. We would approach any bigotry against any religion in the same manner as we would denounce all expressions of hatred on the basis of religion or ethnicity.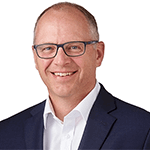 Scott Gillingham: As mayor, I envision a city where all partners, including faith communities, are at the table, appreciated, empowered and working together in a co-ordinated manner to address Winnipeg's shared social challenges and seize our opportunities. I will continue to denounce anti-Semitism, Islamophobia and will work to foster a city that is growing in mutual acceptance, understanding and appreciation and will actively engage all faith and cultural communities to listen and understand what they are experiencing. 
Question 2: Winnipeg Police Service Hate Squad Resources
What measures would you propose to improve the Winnipeg Police Services' ability to recognize and respond to hate crimes and incidents?  
In your opinion, does the Winnipeg Police Service have adequate resources to investigate and solve hate crimes?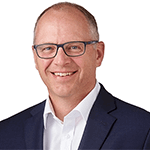 Scott Gillingham: There is no place in Winnipeg for hate crimes because it places a stain on our community. We have to work to change attitudes that lead to these types of crimes first and foremost and that means working with different cultural and faith communities in education. But my platform clearly spells out a return to community policing and a reinstatement of a criminologist-in-residence at the Winnipeg Police Service who will help determine trends, including the recognition of hate crimes and incidents. A proactive policing strategy means a return to using data to help identify and then properly resource and disrupt patterns of criminal behaviour. Hate crimes do not "just happen." There are warning signs long before they occur and by relying on communities, educators and police to detect potential patterns in advance, we can prevent them before they occur.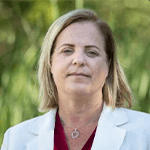 Jenny Motkaluk: So yes, it has more than adequate resources. The problem lay with the provincial Crown Attorney's office who the police know are not eager to lay hate-related charges. I would ensure the police have better foreign language resources as we know that anti-Zionist rhetoric is not always spoken in English, and therefore inflammatory and hateful remarks in public speeches (such as 'From the River to the Sea') are not being detected by the authorities.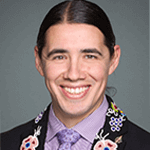 Robert-Falcon Ouelette: Obviously, hate of any form must be investigated. To be honest I am not certain if the Winnipeg Police have the necessary resources to combat hateful conduct and crimes.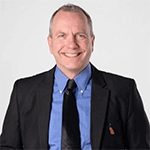 Shaun Loney: I have announced a very innovative police financing strategy that will free up police resources that will focus less on responding to managing problems through modern ways of allowing the non-profit sector to engage directly with the City of Winnipeg Police. This will free up more resources for the police to focus on actual crimes such as investigating hate crimes. 
Link to the Police Financing Strategy: https://shaunforwinnipeg.com/public-safety-and-homelessness-forum  
Kevin Klein: No response provided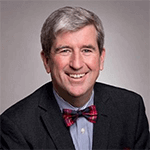 Glen Murray: The Mayor should make sure that the police have made and maintained connections and relationships with the leaders of the religious/ethnic communities and, perhaps, establish a consulting group composed of representatives of the various groups and meet with them regularly. This would assure that the police are staying in touch with what is happening and, this in turn, would encourage cooperation between the groups. 
Question 3: Employee Training to Recognize Antisemitism
How would you improve the ability of municipal employees to recognize and counter antisemitism?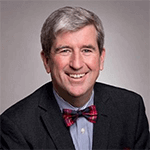 Glen Murray: I am a strong believer in getting people together to talk. I would like to see the City of Winnipeg employees meet with representatives of different groups to engage and have discussions on a regular basis. These discussions could be enhanced by preparation and distribution of case examples for discussion and guest speakers could lead discussions. In addition the practice of putting employees into groups could generate suggestions to deal with challenges that they might face.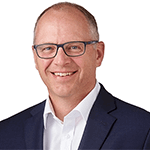 Scott Gillingham: The City of Winnipeg is committed to equity, diversity and inclusion in the workplace and as a major employer, its policies work to identify and eliminate discriminatory barriers in the workplace as well as prevent future discrimination and remedy the effects of past discrimination in employment. As mayor, I will support those initiatives.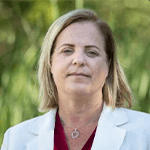 Jenny Motkaluk: Consider the fact that all Canadians are already guaranteed not to be discriminated against based on characteristics out of their control, like race, religion, sexual orientation, gender, etc. As many of us know, anti-semitism has become quite common place, especially on-line. On-going training to identify anti-semitism and other forms of discrimination is necessary. Woke culture that fuels acceptance of diversity, equity, and inclusion policies is part of the culprit as these programs are often discrimination in disguise. To be clear, that's why I reject woke culture, Diversity, Equity and Inclusion Policies as well as BDS.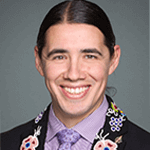 Robert-Falcon Ouelette: I would love to learn more about what the city can do in its training to help employees recognize and counter antisemitism.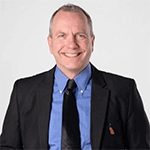 Shaun Loney: I have announced my intention to diversify the skills of officers in the Winnipeg Police Service through hiring practices that will meet the needs of the work that Winnipeg Police are required to do in the present day. While this includes much more training, revolving around impacts of colonization in our community, it most certainly will include training to counter antisemitism. I would be most pleased to discuss how the city of Winnipeg can contribute to a national plan to combat antisemitism, including urging the government of Canada to enact legislation and regulations that would be effective against antisemitism and other hate crimes.  
Kevin Klein: No response provided 
Question 4: National Plan to Combat Antisemitism
Recently Statistics Canada released its 2021 annual report showing that police reported hate crimes had reached their highest level since reporting began. Jews representing 1.25% of the Canadian population were 56% of those victimized in hate aimed at religious minorities. 
B'nai Brith's own 2021 audit showed that antisemitic incidents in Manitoba and Saskatchewan rose from 101 in 2020 to 228.  Last year in response to the staggering upsurge if violence and hate targeting Jews, the Government of Canada convened a National Summit on Antisemitism. One of the avenues proposed as a solution was a more active response to hate by municipalities. 
Do you accept the need for a national plan to combat antisemitism as endorsed at the National Summit on Antisemitism and in which municipalities would play an active role?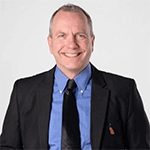 Shaun Loney: The increasing number of incidents presenting security threats to religious institutions are of great concern to me and I would welcome conversations with my office about how the City could be more helpful to ensure places of worship feel safe for citizens of Winnipeg. 
Kevin Klein: No response provided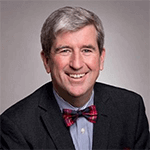 Glen Murray: The answer to this question is a resounding YES. And if other minorities feel that Jewish issues are taking precedence, then the same approach to dealing with bigotry against those groups could be based on this model. When I was previously Mayor of Winnipeg, I spent three years as chair of the Big Cities Mayors Caucus. This model could be brought to this group of mayors to enhance and quicken the delivery of this program.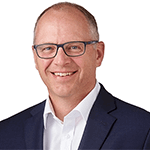 Scott Gillingham: As mayor, I welcome the opportunity to work with other levels of government and community leaders to work on this issue.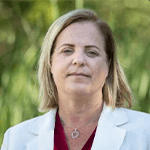 Jenny Motkaluk: I do NOT accept the need for a national plan based on that particular Summit because that Summit excluded important grassroots voices such as Israeli Canadians and grassroots Zionists. That Summit excluded anyone already not well-connected to the federal government, so it was not the full conversation that was needed to hear the concerns of our Jewish community. Jewish Federations represent their donors, not the entirety of the pro-Israel Jewish community. Increasingly, the main targets of violent antisemitism in Canada are the pro-Israel supporters such as people who attend Yom Ha'atzmaut rallies or monitor Al Quds and Nakba Day events – and they are the ones most in need of protection.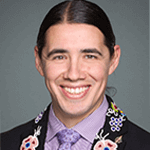 Robert-Falcon Ouelette: Yes, this national plan will help ensure that any hate is understood, evaluated and combatted. I often worked with MP Anthony Housefather from Montreal who worked very hard to fight antisemitism while I was a MP for Winnipeg in Ottawa. I would continue to take my lead from community members about the direction the city should take to fight hatred.  
Modern day hate often originates online. Canada's legislation to control hate online has been outstripped by technology. A recent report by the House of Commons Standing Committee on Public Safety and National Security proposes measures to address both online hate and rampant antisemitism. 
The recommendations can be consulted through the following link: 
https://www.ourcommons.ca/DocumentViewer/en/44-1/SECU/report-6/page-18 
B'nai Brith has urged municipalities to endorse the recommendations and invite the Government of Canada to swiftly enact legislation and regulations to make the recommendations operational. 
If elected Mayor, would you and your team support a motion at City Council to support the House of Commons Standing Committee on Public Security and National Security to confront online hate?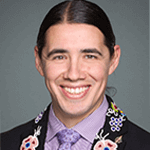 Robert-Falcon Ouelette: Yes, we would encourage the federal government and Privy Council to adopt the recommendations which were created by the Standing Committee on Pubic Security. As a former MP, I know about all the work that MPs do to create and build these recommendations. Each recommendation must be supported by witnesses and facts as collected during testimony. That makes the work of the committee credible and offers Canadians a strong opportunity path forward.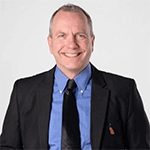 Shaun Loney: We would encourage you to look at our website and see various initiatives such as 100 million dollar community housing land trust, a systematic plan to address homelessness, the addition of 1000 social enterprise jobs and a plan to modernize police financing can ensure there are fewer people who are excluded from feeling like unproductive members of society. As you know, my career and this entire mayoral campaign is centered around new and modern ways to address social inclusion. I am excited about what we can do together. 
Kevin Klein: No response provided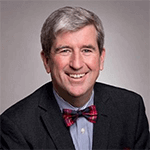 Glen Murray: Again, the answer to this question is a resounding YES. I most emphatically agree that there should be a national program or campaign to deal with these issues and we would want to be involved in helping to find the best ways of participating in the solution.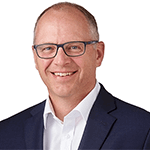 Scott Gillingham: As mayor, I would continue to work with our federal representatives in supporting these initiatives. There is no place for online hatred to be allowed to continue in Canada.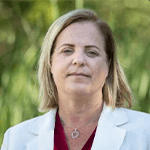 Jenny Motkaluk: Leading Jewish experts on telecommunications policy including Professor Michael Geist and Mark Goldberg – both of whom were key players in exposing the antisemitism of Laith Marouf – have warned the online hate legislation is deeply flawed. Not all disagreement is "hate" – but it appears the online hate legislation could actually be used AGAINST the Jewish community to stifle or criminalize debate and reporting about radical movements that seek to destroy Israel and western democracies. Until the Bill is improved and those concerns addressed, I will not support any Bill that places, as an unintended consequence, restrictions on the freedom of expression of the Jewish and pro-Israel community. 
Question 6: Threats to Religious Institutions
Do you support action to combat the increasing security threat to religious institutions such as synagogues, churches and mosques? What specifically would you propose to do to address this threat?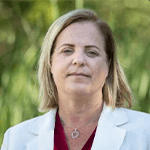 Jenny Motkaluk: We will work with organizations and their private security details as needed. The Jewish Federation through its advocacy agent CIJA has held security briefings and training for its member organizations and has a good relationship with the Winnipeg Police Service. As I have stated, the Winnipeg police are adequately resourced to assess, plan for, and deal with such antisemitic threats and incidents as they occur.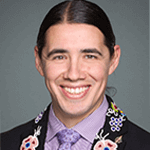 Robert-Falcon Ouelette: Depending upon the situation which might require police, the city could provide video surveillance in the area surrounding institution suffering from threats. The Mayor should also attend these institutions on a regular basis to show solidarity with impacted peoples.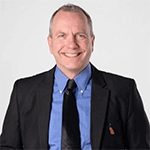 Shaun Loney: No response provided  
Kevin Klein: No response provided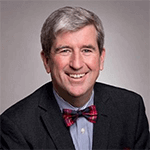 Glen Murray: Again, yes. We would encourage representatives of the synagogues, mosques and churches to come together and form a joint committee. We would encourage these teams to visit each other's places of worship and talk to the respective congregants/parishioners, and empower this diverse group to speak with a unified voice against any threats against any and all religious institutions.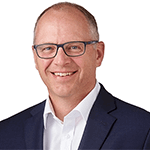 Scott Gillingham: This is a question of again that relates to policing and again, falls under my platform of community policing. As mayor, I believe by ensuring that police have resources to work with the faith community, RCMP and criminologists, they can identify patterns of potential criminal behaviour.