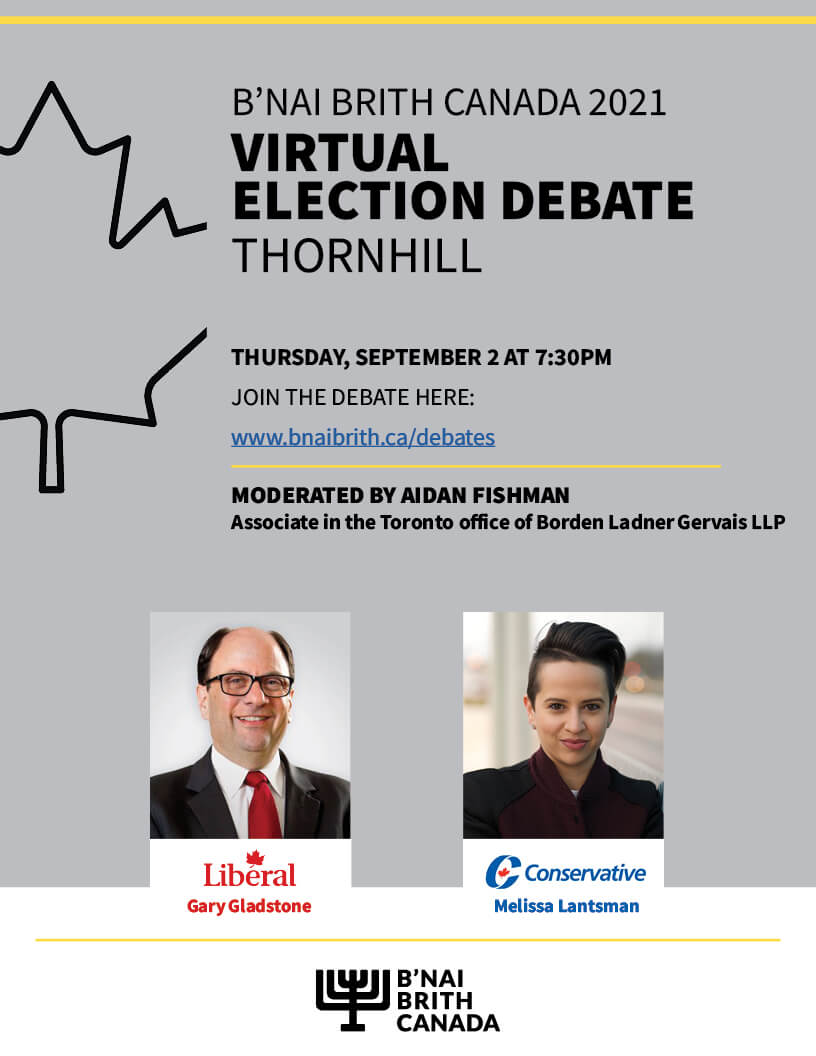 B'nai Brith Canada would like to remind you that our 2021 series of federal election debates begins this week!
Every election cycle, these debates serve as a great way for Canadians of all backgrounds to get involved in the democratic process and get to know their local candidates. They also provide members of the Jewish community with a chance to hear where their candidates stand on issues of particular importance to them.
The debates are going to be held in ridings of interest to Canada's Jewish community — starting with the hotly-contested riding of Thornhill this Thursday night at 7:30 PM Eastern Time. Two candidates will be participating in this debate: Liberal nominee Gary Gladstone and Conservative nominee Melissa Lantsman.
Since this year's debate will be held virtually, everyone who is interested is welcome to attend. Just CLICK HERE or bookmark bnaibrith.ca/debate on Thursday, Sept. 2 at 7:30 PM Eastern time, and the livestream will be publicly viewable.
Other Upcoming Debates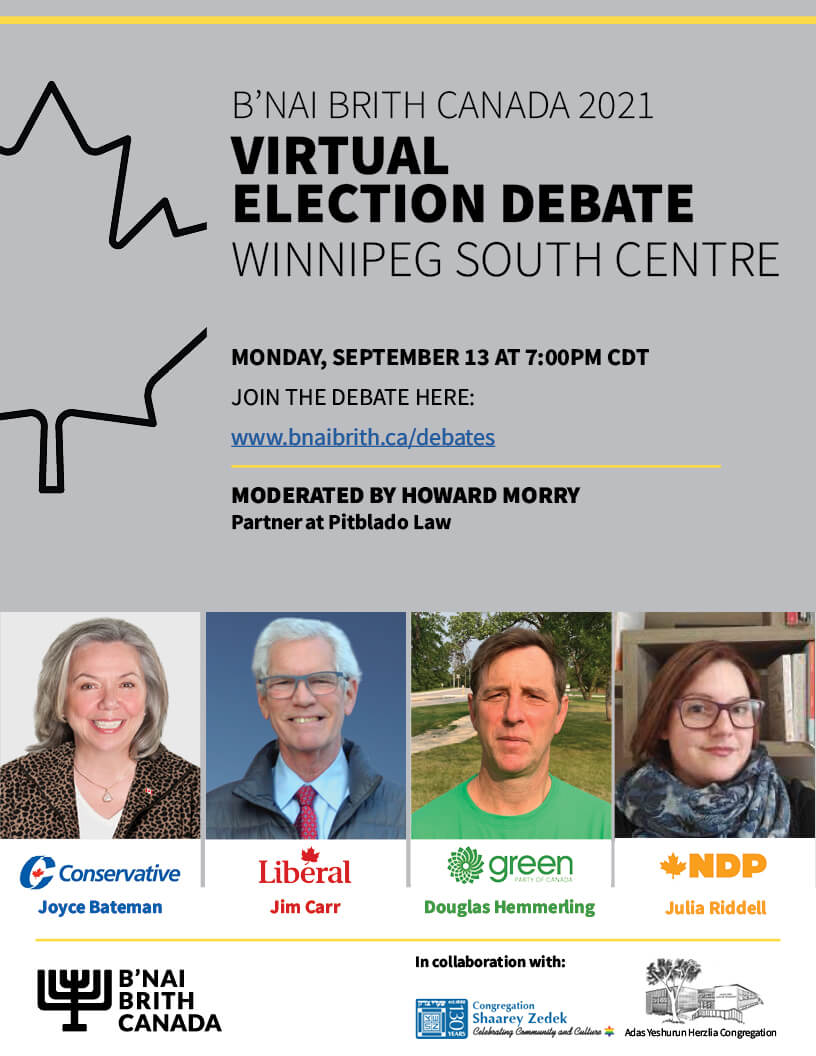 In the coming weeks, B'nai Brith will be holding two more debates: in Toronto's York Centre riding, and in Winnipeg's Winnipeg South Centre riding.
Both of these events will take place on Mon. Sept. 13. Please see the above posters for details about start times and which candidates have confirmed their attendances.
Be sure to regularly check our Election Hub at bnaibrith.ca/vote for new updates and information about election-related resources. Also be sure to read through our recently-launched Elections Guide for more in-depth information about the 2021 federal election.