JEWISH HERITAGE MONTH PARTNER: Red Deer, Alberta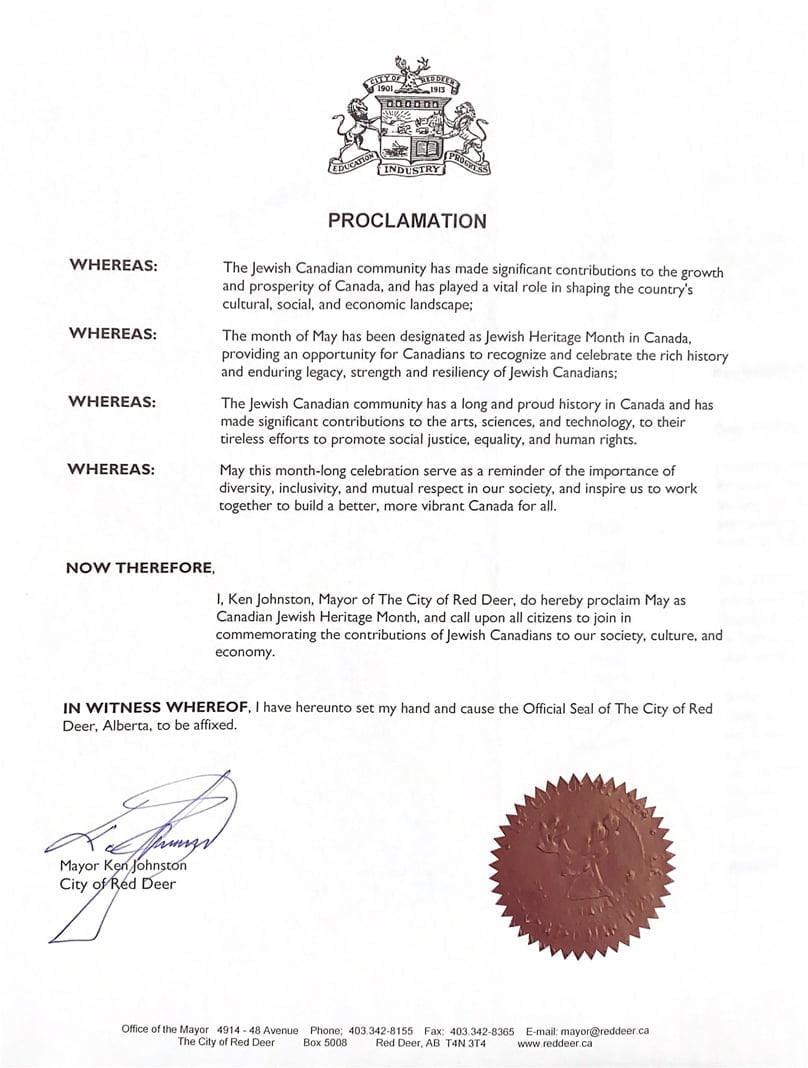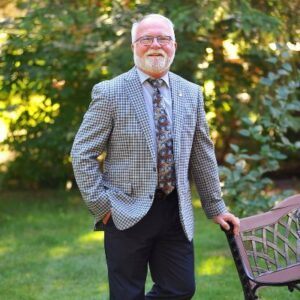 Red Deer Alberta is the third largest city in Alberta with a population over 100,000, situated between Calgary and Edmonton along Highway 2. Surrounded by beautiful nature, Red Deer is known as "Park City" for the numerous parks located around and in the city.
Red Deer is known for having one of the earliest Jewish settlements in Northern Alberta, which took place in 1892. A group of about 70 Jews, led by Rabbi Abraham Blank and the Jewish Colonization Association, settled near Pine Lake. Though the settlement was unsuccessful and the families relocated to more urban centres, Red Deer served as a launching pad for future generations of Jews to settle down and make Alberta their home.
We thank Mayor Ken Johnston for proclaiming May to be Jewish Heritage Month in Red Deer and joining the rest of Canada in honouring and celebrating the contributions of the Jewish community.
Red Deer Alberta est la troisième plus grande ville de l'Alberta, avec une population de plus de 100 000 habitants, située entre Calgary et Edmonton le long de l'autoroute 2. Entourée d'une nature magnifique, Red Deer est connue sous le nom de "Park City" en raison des nombreux parcs situés autour et dans la ville.
Red Deer est connue pour avoir accueilli l'une des premières colonies juives du nord de l'Alberta, en 1892. Un groupe d'environ 70 juifs, dirigé par le rabbin Abraham Blank et l'Association de colonisation juive, s'est installé près de Pine Lake. Bien que l'établissement ait échoué et que les familles aient été déplacées vers des centres plus urbains, Red Deer a servi de rampe de lancement aux futures générations de juifs qui se sont installées et ont fait de l'Alberta leur foyer.
Nous remercions le maire Ken Johnston d'avoir proclamé le mois de mai Mois du patrimoine juif à Red Deer et de s'être joint au reste du Canada pour honorer et célébrer les contributions de la communauté juive.
2023

JEWISH HERITAGE MONTH PARTNERS
2023

COMMANDITAIRES DU MOIS DU PATRIMOINE JUIF
2022 JEWISH HERITAGE MONTH PARTNERS
2022 COMMANDITAIRES DU MOIS DU PATRIMOINE JUIF