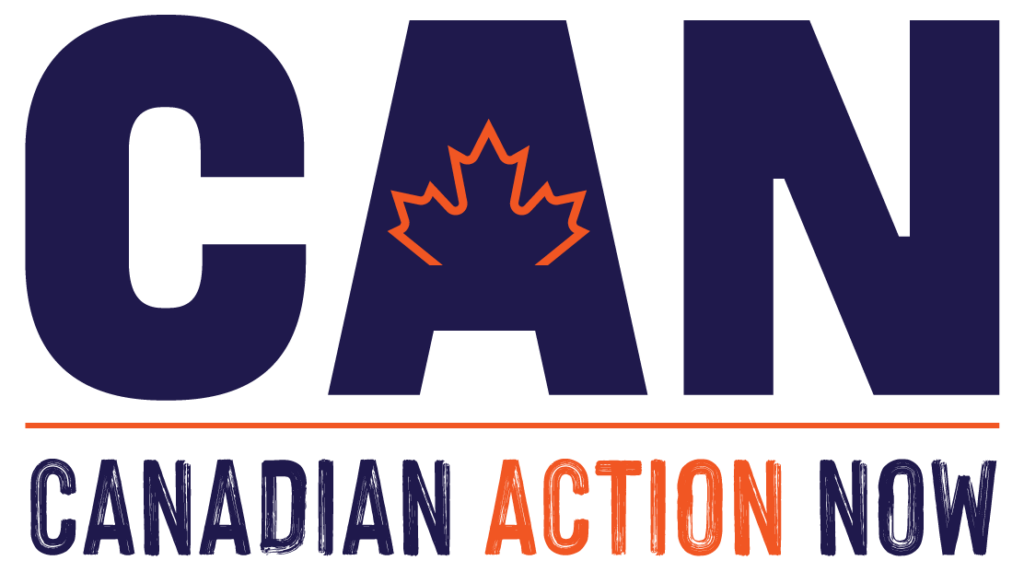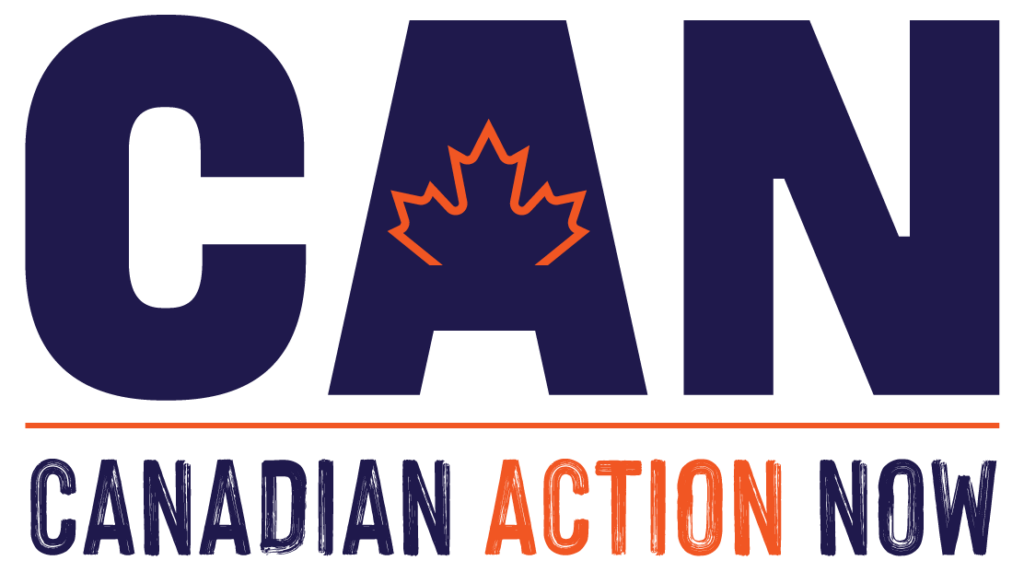 Join leading experts who will address burning issues that matter to the Jewish community and to all Canadians
Join leading experts who will address burning issues that matter to the Jewish community and to all Canadians
Location: Park Hyatt Toronto
Participants Arrive, Continental Breakfast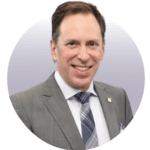 Canadian Action Now -
A New Paradigm
Michael Mostyn, Chief Executive Officer, B'nai Brith Canada
Unpacking IHRA: Igniting Conversations, Inspiring Action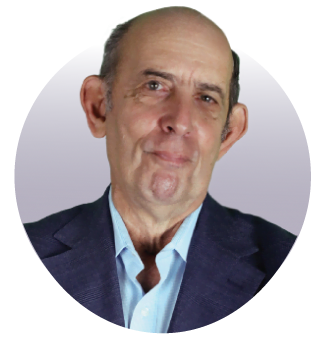 Amazon Gift Cards, Foreign Princes And Unexpected Inheritances, Oh My! - Fraud Prevention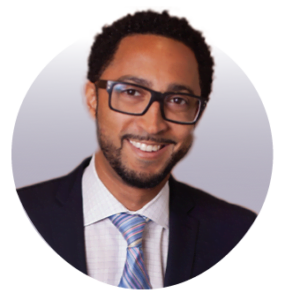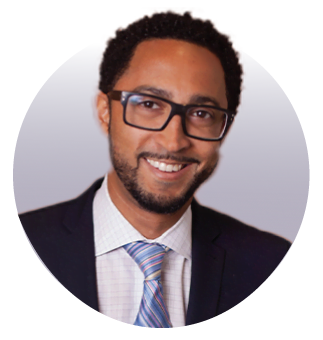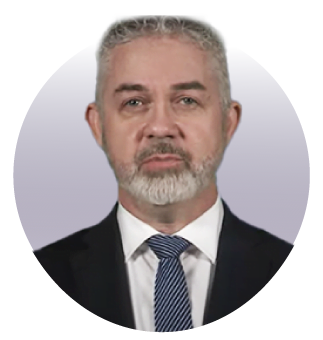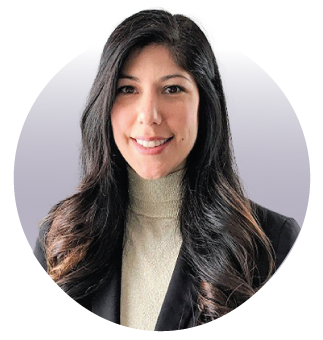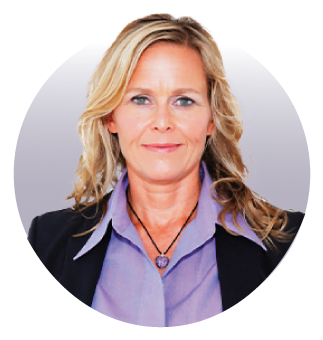 Words That Wound: Fighting Hate in the Era of Social Media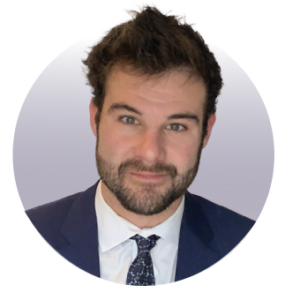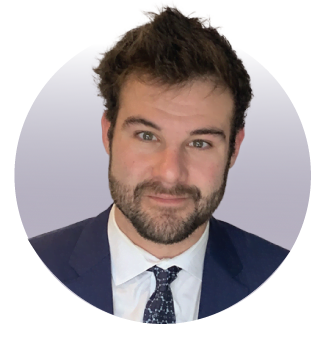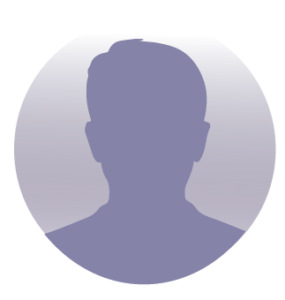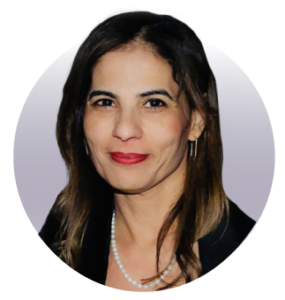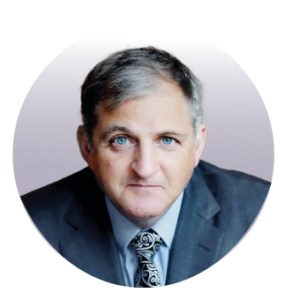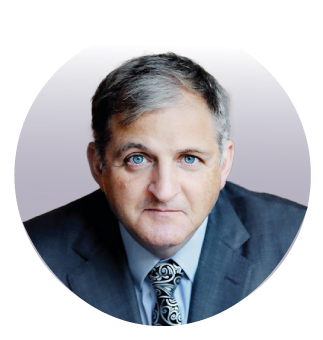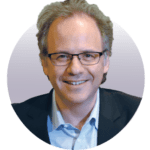 Aging like a Pro – Get Your Ducks in a Row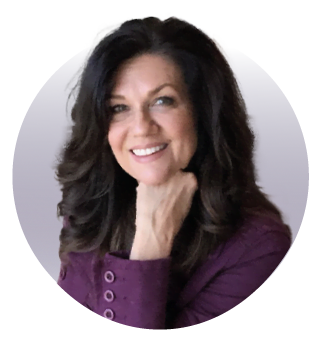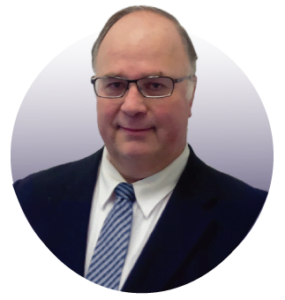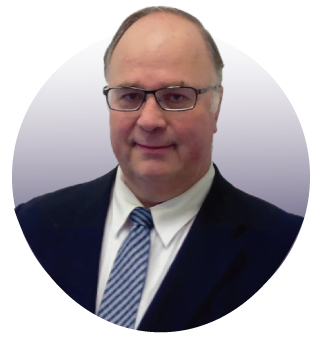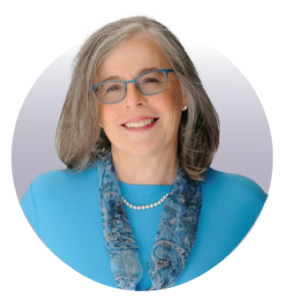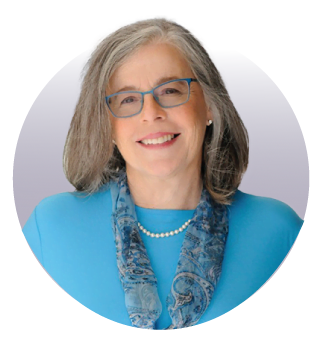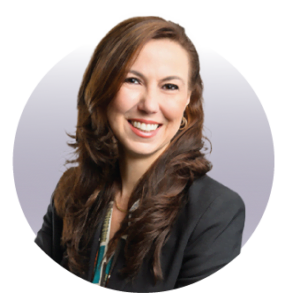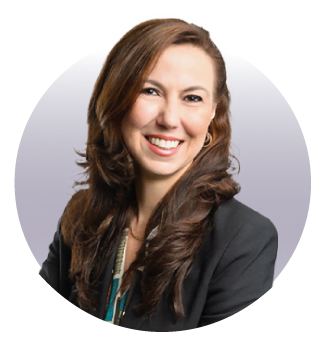 The Oxygen of Democracy - Access to Information Laws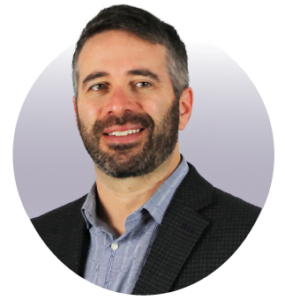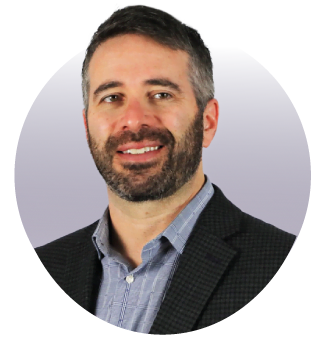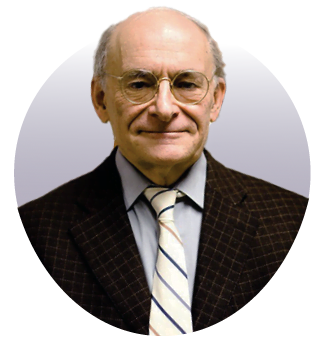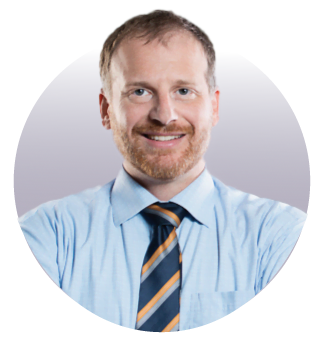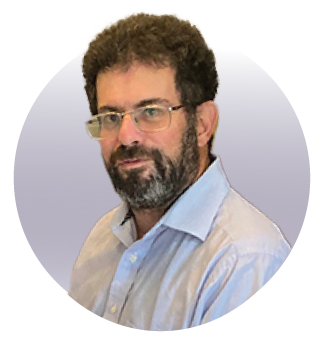 Navigating the Maze: Guiding Individuals through the Healthcare Labyrinth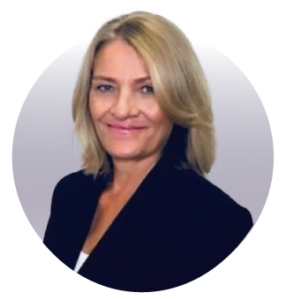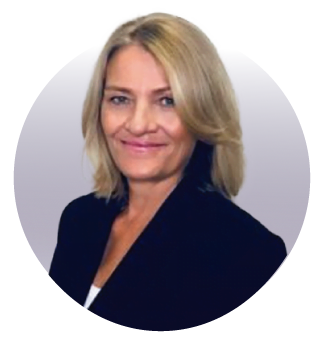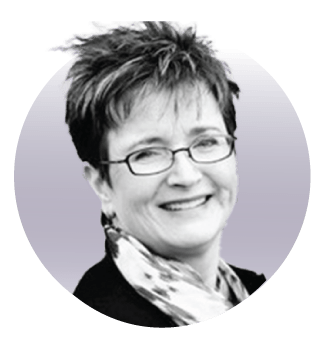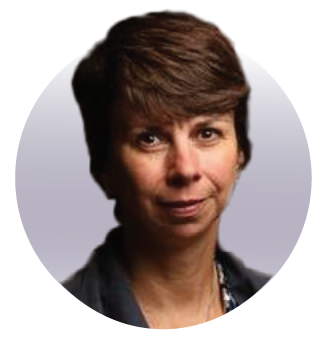 Influence Peddling and Foreign Meddling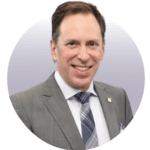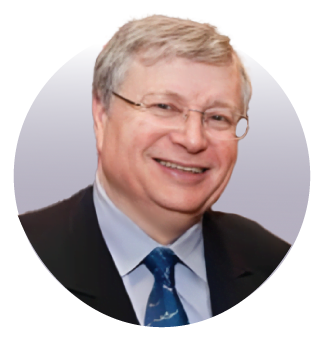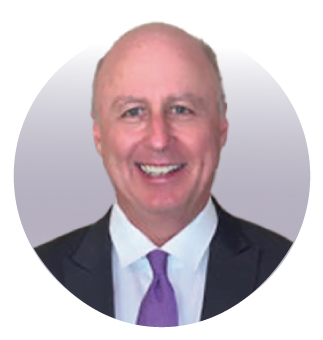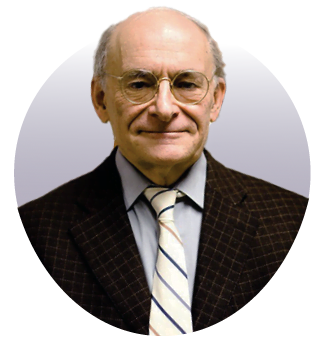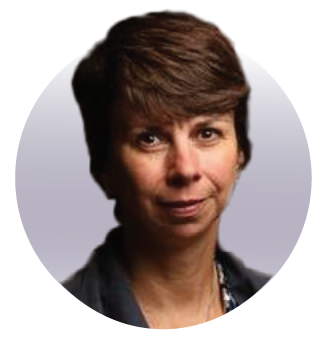 Senior Scientist and Interim Executive Director of Scientific and Academic Affairs at the Rotman Research Institute, Baycrest
Dr. Nicole Anderson is a Senior Scientist and Interim Executive Director of Scientific and Academic Affairs at the Rotman Research Institute at Baycrest, as well as a Professor of Psychology and Psychiatry at the University of Toronto. Dr. Anderson is a registered clinical neuropsychologist and serves as the Director of the Ben & Hilda Katz Interprofessional Research Centre in Geriatric and Dementia Care. She is also the Associate Scientific Director of the Kimel Family Centre for Brain Health and Wellness at Baycrest. 
Her research focuses on memory, attention and dementia risk reduction interventions for healthy older adults and those with mild cognitive impairment. Dr. Anderson has published over 100 research papers and book chapters in international journals, focused on aging, cognition, and neuropsychology. In 2012, she co-published the book, Living with Mild Cognitive Impairment: A Guide to Maximizing Brain Health and Reducing Risk of Dementia.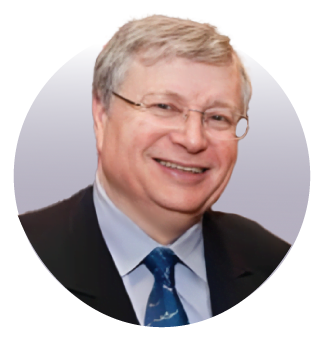 Professor, International Relations and Political Science, University of Toronto
Aurel Braun is Professor of International Relations and Political Science at the University of Toronto. He is also an Associate of The Davis Center for Russian and Eurasian Studies at Harvard University.
Professor Braun has written more than 50 scholarly articles and has contributed to numerous collections of scholarly works.
Detective, Toronto Police Service
Kiran is a Detective with the Toronto Police Service (TPS) Hate Crime Unit, a position she has held for over 12 years. During her tenure, she has been involved in several local and multi-jurisdictional hate crime investigations. She regularly delivers training at the Toronto Police College and the Ontario Police College to officers from across the province.  
 Kiran represents the TPS as part of the Hate Crime and Extremism Investigative Team and the RCMP's National Hate Crime Task Force.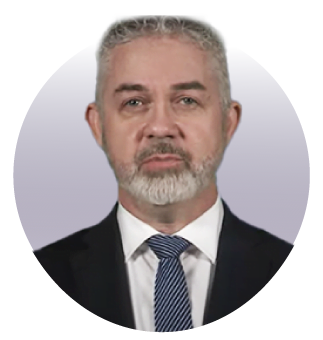 Detective, Toronto Police Service, Financial Crime Unit
David Coffey is a Detective for Toronto Police Service (TPS) in the Financial Crimes Unit. He has led several major fraud investigations, including Project "Hydra," an inquiry into multiple instances of identity fraud and bank account takeovers that won the 2021 Investigative Partnership Award from the International Association of Financial Crimes Investigators (IAFCI). 
Detective Coffey has spent most of his career in investigative units, including divisional Criminal Investigative Units, Fraud offices and the Intelligence Unit. He has extensive training in investigations involving Financial Crimes, Domestic Violence, Sexual Assault, Child Abuse and Firearms, among others.  He is experienced and trained in the production of Search Warrants and Production Orders, the use of Confidential Informants and in Advanced Interviewing techniques.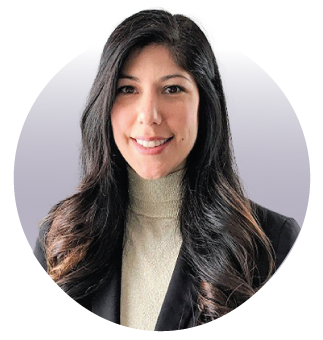 Detective Sergeant and Team Lead, Ontario Provincial Police
Lynn Davis is a Detective Sergeant and Team Lead with the Ontario Provincial Police (OPP) and police liaison for the Canadian Anti-Fraud Centre (CAFP). During her 15 years with the OPP, she has covered general duties, traffic services and major crimes.  
Lynn has been working with the CAFP's operational support unit under the OPP's anti-rackets branch since 2015. She previously served as a liaison for hate crimes and victims' services and as a regional intelligence coordinator.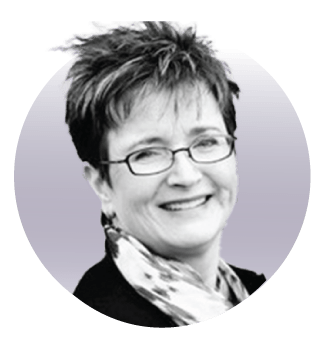 Health Navigator, Pro Health Navigators Canada; Executive Director, Rose Cottage Visiting Volunteers Community Hospice
Lorraine Hulley, R.T.(T.), A.C.(T.), M.Sc., is a Health Navigator and Executive Director of Rose Cottage Visiting Volunteers Community Hospice in West Niagara. She is also a member of the teaching faculty in the Palliative Care International Certification program at Niagara College. Lorraine is passionate about helping individuals have the best possible healthcare experience, which she achieves through sharing knowledge and providing navigation, advocacy, support and education.
Lorraine previously enjoyed a long career in oncology as a radiation therapist, educator and manager. Her graduate thesis focused on the intrinsic and extrinsic skills of radiation therapists when communicating with emotional patients.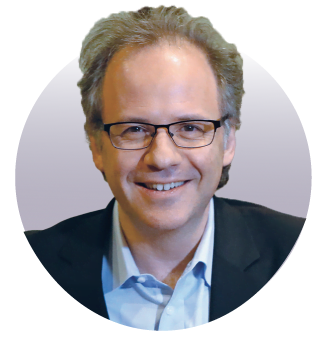 Professor, University of Ottawa Faculty of Law; Canada Research Chair in Internet and e-Commerce Law
Dr. Michael Geist is a law professor at the University of Ottawa, where he holds the Canada Research Chair in Internet and E-commerce Law and is a member of the Centre for Law, Technology and Society. He has obtained a Bachelor of Laws (LL.B.) degree from Osgoode Hall Law School in Toronto, Master of Laws (LL.M.) degrees from Cambridge University in the UK and Columbia Law School in New York, and a Doctorate in Law (J.S.D.) from Columbia Law School.
Dr. Geist serves on many boards, including Internet Archive Canada and the EFF Advisory Board. He was appointed to the Order of Ontario in 2018 and has received numerous awards for his work including the Canadian Journalists for Freedom of Expression Vox Libera Award in 2018, the Kroeger Award for Policy Leadership and the Public Knowledge IP3 Award in 2010, the Les Fowlie Award for Intellectual Freedom from the Ontario Library Association in 2009, the EFF's Pioneer Award in 2008, and Canarie's IWAY Public Leadership Award for his contribution to the development of the Internet in Canada. More information can be obtained at http://www.michaelgeist.ca.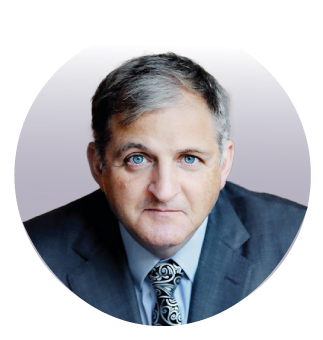 Director, Legal Affairs, B'nai Brith Canada
Sam Goldstein is the Director of Legal Affairs for B'nai Brith Canada. He runs the Matas Law Society, the only Canada-wide law society for Jewish lawyers fighting antisemitism and for the equal rights of all Canadian minorities. He is a criminal lawyer and former Assistant Crown Attorney.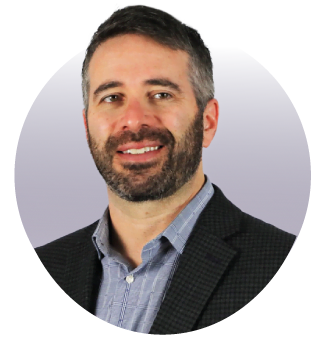 Director, Government Relations, B'nai Brith Canada
David Granovsky is a seasoned public-affairs professional, with 19 years of experience in government, media and stakeholder relations. He currently serves as Director of Government Relations for B'nai Brith Canada, where he is responsible for liaising with Parliamentarians at the federal level and members of the diplomatic corps. Before joining B'nai Brith, David held positions at the Mental Health Commission of Canada, the Canadian Nurses Association and the Co-operative Housing Federation of Canada. He began his career working the halls of Parliament as a legislative assistant.
Originally from Montreal, David obtained a bachelor's degree from Concordia University and a master's in political science from the University of Windsor, with a focus on state-sponsored terrorism and international security issues.
Det. Constable Christopher Jodoin
Detective Constable, Toronto Police Service
Christopher Jodoin has served with the Toronto Police Service (TPS) for over 20 years. He currently works as a Detective Constable with the TPS Hate Crime Unit and represents TPS as part of the Hate Crime and Extremism Investigative Team.  
Prior to joining the Hate Crime Unit, Christopher served in the TPS Sex Crimes Unit for over seven years. During this time, he investigated crimes against children that were facilitated through the use technology and on the internet at the municipal, national and international level.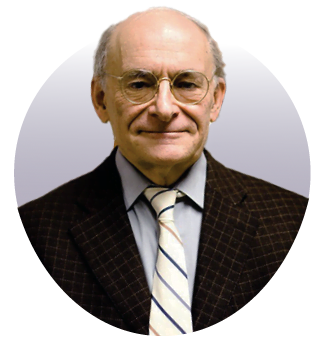 Senior Legal Counsel, B'nai Brith Canada
David Matas is a renowned lawyer with a practice in immigration, refugee and international human rights law. He is senior legal counsel to B'nai Brith Canada and former chair and vice chair of B'nai Brith's League for Human Rights.  
David has argued 23 cases before the Supreme Court of Canada, including eight where he represented B'nai Brith Canada as an intervener. He is the author of 11 books, including Justice Delayed: Nazi War Criminals in Canada with Susan Charendoff; Bloody Words: Hate and Free Speech, 2000; and Aftershock: Anti Zionism and Antisemitism, 2005.  
David was appointed a member of the Order of Canada in 2008.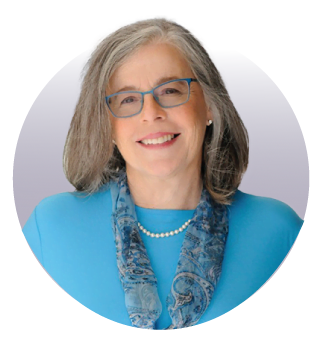 Social Worker, Canadian Certified Life Care Planner, Managing Director; Elder Caring Inc.
Audrey Miller is an experienced registered Social Worker and Canadian Certified Life Care Planner, specializing in counseling individuals and families on health and rehabilitation for over 30 years. She is the founder and Managing Director of Elder Caring Inc. a national consulting firm that provides direct care management services to seniors and their caregivers. 
Audrey is a trusted adviser and educator within the legal and financial communities, focusing on aging issues and the needs of caregivers. She is the author of hundreds of articles and blogs, which can be found on her websites www.eldercaring.ca and www.allaboutestates.ca. She is currently a healthy aging partner with Royal Bank of Canada Wealth Management, providing services to their advisers, counsellors and clients.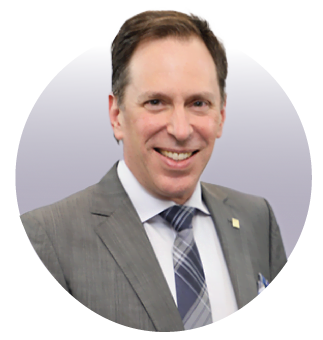 Chief Executive Officer, B'nai Brith Canada
Michael Mostyn is the Chief Executive Officer of B'nai Brith Canada and oversees the organization's programming and advocacy initiatives. He serves as a senior spokesperson for the community and speaks out on behalf of Canadian Jewry and other communities whose human rights are under threat globally.
Michael is a barrister and solicitor in good standing with the Law Society of Ontario. Before joining B'nai Brith, he was a successful litigation lawyer in Toronto. He also served as Chief Strategic Officer in the high-tech start-up sector.
Michael previously served as B'nai Brith's National Director of Public Affairs, leading the organization's Ottawa office as the liaison for government relations and diplomacy. Among many other achievements during this period, he served as an official member of the Canadian Delegation to the International Task Force on Holocaust Education, Remembrance and Research in Prague, Czech Republic in 2007.
Michael was awarded the Queen Elizabeth II Diamond Jubilee Medal in 2012, in recognition of his community service to Canada.
Since taking the helm as B'nai Brith Canada CEO in 2014, Michael has presided over a dramatic and impactful set of achievements on behalf of grassroots Canadians. He is among the leading voices for human rights in Canada and North America and has altered the landscape in combating antisemitism.
Under Michael's leadership, B'nai Brith's Eight-Point Plan to Tackle Antisemitism has been endorsed and/or adopted broadly as a tangible framework for fighting hate.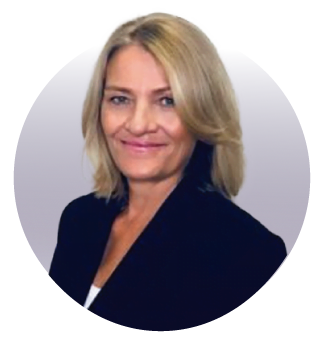 Second-Year PhD Student and Researcher, University of Toronto
Sarah Pettersen is a second-year PhD student and researcher at the University of Toronto (OISE), focusing on unpaid caregivers of individuals with dementia. She received an MEd in Adult Education and Community Development with a Collaborative Specialization in Aging, Palliative and Supportive Care across the Life Course.  
Sarah's professional career has centred on strategic initiatives and communications in the non-profit sector for national and international organizations. She serves as a Board member for Family Councils Ontario. Sarah has contributed to research studies on topics including hospital discharge planning for frail seniors, and medication management and safety in long-term care.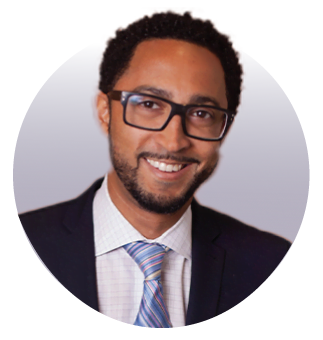 Partner, Perez Bryan Procope LLP
A partner at Perez Bryan Procope LLP, Alex specializes in capacity, guardianship, power of attorney and estate matters. With a passion for defending the vulnerable, he is frequently appointed as counsel for allegedly incapable persons. Alex is a member of the Mental Health Legal Committee and has served as CPD and Public Affairs Liaison for the Elder Law Section and member-at-large of the Trusts and Estates Section Executives of the Ontario Bar Association.
Alex frequently presents at Professional Development Programs and is Co-Director of the Osgoode PD Certificate of Elder Law Program. He co-teaches Mental Health Law at the University of Windsor Faculty of Law and has lectured on Ethical and Legal Frameworks in Aging, Legal Professional Ethics, and Elder Law and Patient Rights. In 2022, Alex was awarded the Hoffstein Book Prize by the OBA for his contributions to the area of wills, trusts and estates. He has been also recognized by Best Lawyers in Canada among the "Ones to Watch" in the field.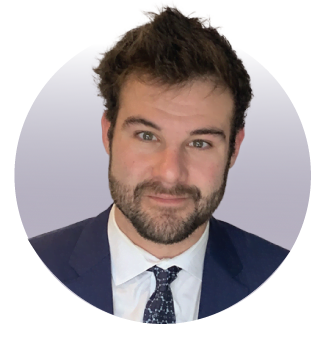 Research Manager, B'nai Brith Canada
Richard Robertson currently serves as B'nai Brith Canada's Manager of Research. He holds a Juris Doctor (Dalhousie University, 2017). After completing law school, Richard pursued graduate studies in History at York University and the University of Ottawa, where his research focused on the topic of the Holocaust.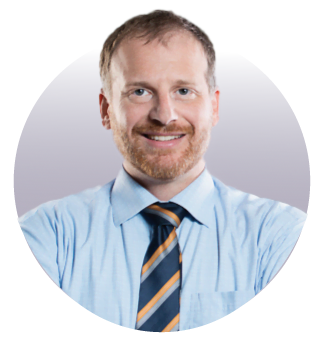 Partner, Koskie Minsky LLP
David is a Partner in Koskie Minsky's Class Action Department. He has wide-ranging experience in the areas of employment, pension, regulatory negligence, Charter cases, institutional abuse, securities misrepresentation and environmental litigation.
David represents a diverse group of class members, including employees seeking to enforce their basic employment rights; pensioners seeking to protect pension benefits; citizens seeking to remedy unfair government treatment (e.g., Thalidomide survivors); persons with disabilities seeking recourse for terrible harms suffered while under institutional care; and applicants to a First Nation band from alleged improper government action. He also represents labour and pension clients in employment, organizational and pension-related litigation.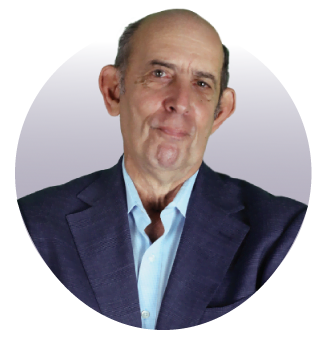 National Director League For Human Rights, B'nai Brith Canada
Marvin Rotrand is the National Director of B'nai Brith Canada's League for Human Rights. He engages with all levels of government to urge the enactment of policies that combat antisemitism in Canada, liaises with police departments to track hate incidents targeting Jews, and provides guidance to school boards and education ministries on the inclusion of Holocaust education in school curricula.
Mr. Rotrand oversees the publication of B'nai Brith's Annual Audit of Antisemitic Incidents, widely considered the global authority on the state of hate in Canada. He played a pivotal role in collaborating with the provinces of Alberta, Manitoba and New Brunswick to adopt the International Holocaust Remembrance Alliance's definition of antisemitism. His efforts also led to the formal recognition of May as Jewish Heritage Month by 42 municipalities and school boards.
Mr. Rotrand holds the distinction of being Montreal's longest serving City Councillor, having served from 1982 until November 2021. In 2017, he won the Canadian Urban Transit Association's (CUTA) prize for distinguished service for public transport in Canada.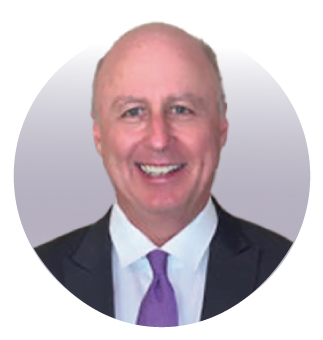 Director, National Security Program, University of Ottawa, Professional Development Institute
Dan Stanton is the Director of the National Security Program at the University of Ottawa's Professional Development Institute. He served for 32 years with the Canadian Security Intelligence Service, including 12 years as an executive manager in operations. Mr. Stanton has extensive hands-on experience addressing domestic and international security and intelligence requirements in counterterrorism, counterproliferation and counterintelligence.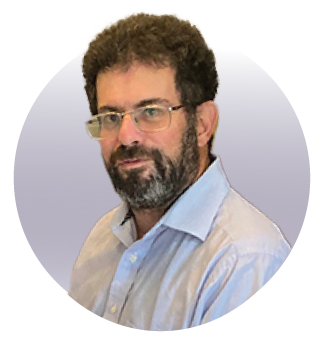 Toronto Lawyer and Education Critic
Michael Teper is a member of the Ontario and New York bars and licensed as a CPA in the State of Illinois. He has been providing U.S. federal and state tax advice to financial institutions, the real estate industry and other corporate clients for 25 years.
Michael is involved in several proceedings at the Ontario College of Teachers, including one as a co-complainant with B'nai Brith Canada. An extensive user of the freedom of information system, he is currently pursuing multiple information requests with the Information and Privacy Commissioner of Ontario.
Michael serves as a board member of the Canadian Antisemitism Education Foundation and assisted with the Rise Up Ottawa rally in November 2022.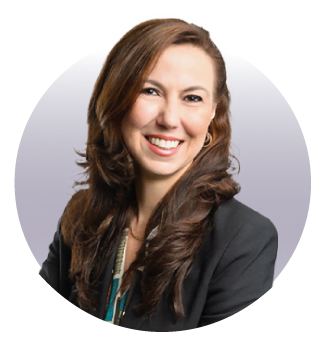 Wealth Advisor, Connor, Clark & Lunn Private Capital
Uliana Tomiuk is a Wealth Advisor at Connor, Clark & Lunn Private Capital with over 18 years of experience in the financial industry. She previously worked for a number of investment managers in retail sales, most recently with BlackRock in Toronto. A graduate of the University of Ottawa with a Bachelor of Commerce, Uliana holds an MBA from the University of Western Ontario and is also a CFA charter holder. She is currently a board member of the Ukrainian Canadian Professional and Business Association of Toronto.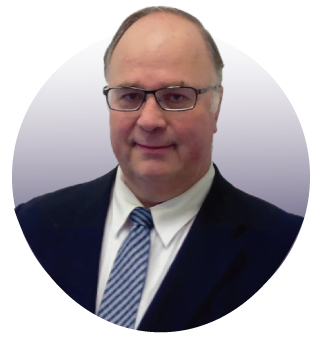 Detective Sergeant and Team Lead, Ontario Provincial Police
Graham Webb, LL.B., LL.M., is a practising lawyer and Executive Director of the Advocacy Centre for the Elderly, a Toronto-based legal-aid clinic. He gives frequent legal education presentations on elder law issues and is a part-time instructor in Gerontology at Ryerson University. Graham is a Distinguished Fellow of the Canadian Centre for Elder Law Studies and received an award from Ryerson University for excellence in teaching gerontology.  
Graham is a co-author of Long-Term Care Facilities in Ontario: The Advocate's Manual, and a former editor-in-chief of the Journal of Law and Social Policy. He was previously Chair of the National Elder Law Section of the Canadian Bar Association and an executive member of the Ontario Bar Association Elder Law Section.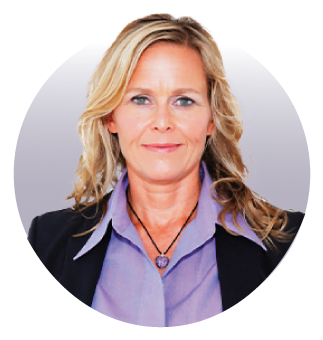 CS, TEP, LLM, Founding and Managing Partner, Whaley Estate Litigation Partners
Recognized as one of Canada's top experts in estate and trust law, Kimberly A. Whaley, CS, TEP, LLM, is the founding and managing partner of Whaley Estate Litigation Partners, a dispute resolution firm based in Toronto. WEL Partners has been repeatedly ranked by Canadian Lawyer as among the Top 10 Boutique Trusts & Estates Firms in Canada.
Kimberly is TEP designated, a full member of STEP Canada, and the newly elected Canadian Representative on STEP Worldwide Council. She is designated as a Certified Specialist in Estates & Trusts Law and is consistently listed as a leader in her field by major ranking publications, including Chambers and Best Lawyers in Canada. Kimberly teaches and guest lectures at multiple Canadian universities and regularly presents at organizations in Canada and abroad. Kimberly is highly active in the community, serving on various advisory boards including the Ontario Securities Commission's Seniors Expert Advisory Committee, the Estate Planning and Litigation Forum and the Toronto Police Service Seniors Community Consultative Committee.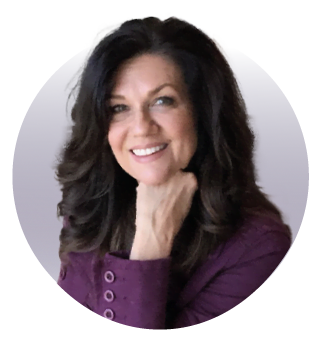 Financial Planner, Mosaic Wealth Planning Corp.
Martha is a Financial Planner with Mosaic Wealth Planning Corp. With over 35 years of experience in financial services, she was among the first to receive a CFP (Certified Financial Planning) designation in the 1990's. In 2018, she joined a fee-for-service financial planning group that aimed to serve people in a holistic and accessible way. More recently, she launched an online portal to provide a learning community that redefines the way financial advice is provided. 
Martha is the author of the e-book, The Tell All Guide – Why Financial Planning Is Different For Women. She recently launched a platform titled "Women Talk Finance" (WTalkF) designed to help women have better conversations about their finances. 
Stay informed. Take action.
Be part of the solution.



This project has been made possible in part by the Government of Canada, Ce projet a été rendu possible en partie grâce au gouvernement du Canada.


We acknowledge the support of the Canadian Race Relations Foundation with funding provided by the government of Canada.