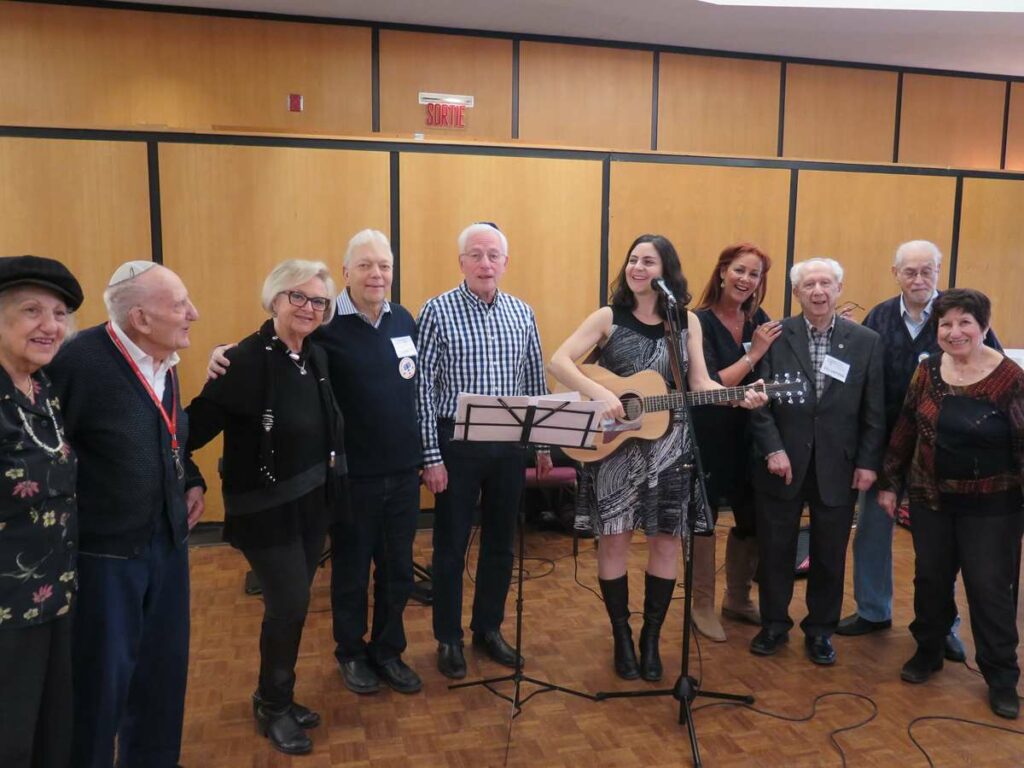 May 24, 2018
QUEBEC CONFIDENTIAL | By Mike Cohen
B'nai Brith Canada
MONTREAL — There are no shortage of events and activities organized by the Jewish community in Montreal. However, the B'nai Brith Community Volunteer Services (CVS) Committee has clearly come up with a winning formula with its Music Brunches for Seniors.
I had heard wonderful things about the first event in December, organized by Joanne Cutler and Sharon Freedman, so I made it a point to attend the second round, which recently took place at the Adath Israel Congregation in Hampstead.
Over 70 seniors and their families joined B'nai Brith for a delicious #Chanukah brunch, where they enjoyed the music, singing, dancing, and of course, latkes and #sufganiyot!

Thank you to @DavidBirnbaum1, @mbrownsteincsl and @Bill_Steinberg for attending! https://t.co/NxCADe6M2s pic.twitter.com/rm2Vo8z1rj

— B'nai Brith Canada (@bnaibrithcanada) December 14, 2017
Cutler is one of B'nai Brith's many invaluable community organizers and comes from a family that has always believed in philanthropy. She and her charismatic husband Merv Middling can often be found at events around town, whether performing music or doing good for others.
Cutler was thrilled to discuss the Music Brunches program, which clearly fills a void. So many seniors remain housebound and barely get out of the house except when shopping for groceries, attending medical appointments, etc. Social interaction is sorely missing and Joanne recognized this, which led her to connect with Adath Israel and Rabbi Michael Whitman last fall to see what could be done.
For the most recent event, Cutler recruited Jennifer Gasoi, a Grammy Award winner and two-time JUNO nominated singer/songwriter. Gasoi is a talented Jewish artist who was the first Canadian to win the Grammy for Best Children's Album in 2014.
More than 100 seniors attended the event and loved Gasoi's performance, with many getting up to sing and dance with her. Cutler and Middling led by example on the dance floor, and before long there was a hora that included the likes of legendary B'nai Brith community leader Ted Greenfield, who had a gigantic smile on his face.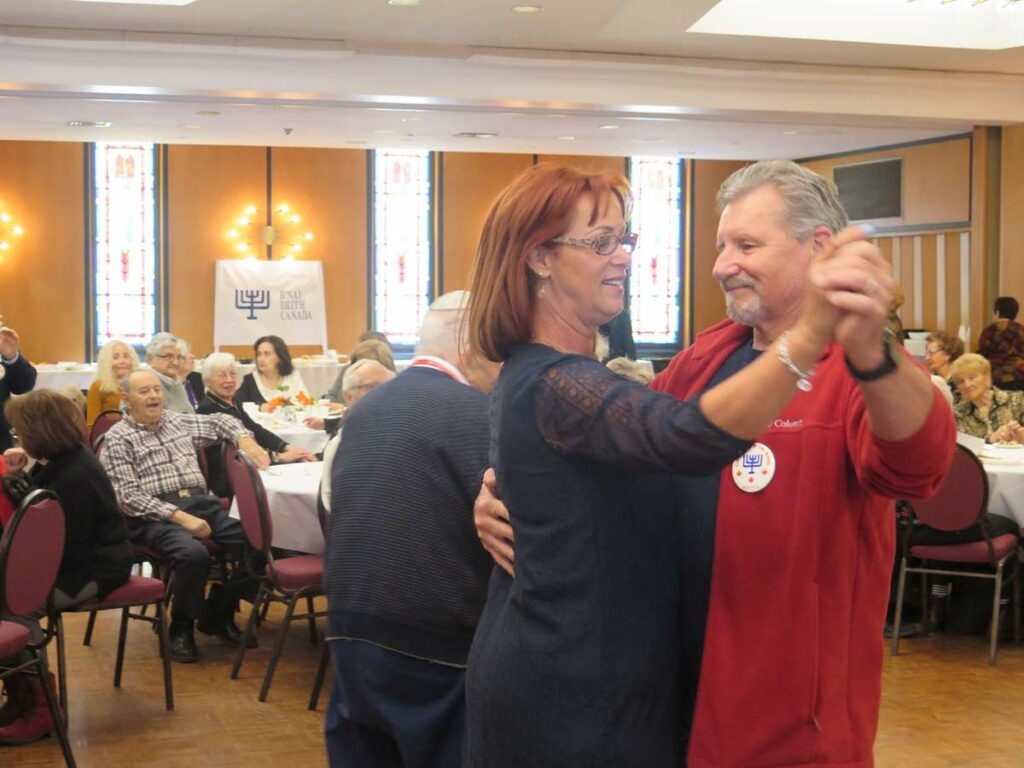 "B'nai Brith, over our long history, has been a volunteer-driven organization," said Greenfield. "In the U.S., B'nai Brith is the largest operator of not-for-profit affordable housing projects for seniors. In Canada, we have emulated this as well. In Montreal, B'nai Brith House, now almost 12 years in operation, is considered a model of how the over-65, low-income, autonomous seniors of our community should be afforded a lifestyle that is wholesome and meaningful," he said.
While various institutions offer senior services, there appeared to a dearth of programming for Sundays, Greenfield said, adding that it was truly satisfying to see the seniors singing, dancing and enjoying the musical entertainment, as well as seeing the contentment of volunteers who had worked so hard to ensure the event's success.
Cutler said she plans to help organize at least two more B'nai Brith brunches this year. "The goal is to hold them once a month in the near future," she pledged. Anything to "keep the music flowing!"
The brunches are clearly growing in popularity, up from about 60 attendees in December. "They are growing and growing and the need is great!" Cutler said. "Seniors are thanking volunteers for organizing something wonderful on Sundays: somewhere to have a delicious kosher meal, meet old friends, make new friends and sing and dance along to the music. It is a mitzvah!"
The next Music Brunch is planned for Sunday, June 3 featuring The Que Sera Trio. Guests are encouraged to call Adath Israel to reserve seats or full tables at 514-482-4252.
Mike Cohen is B'nai Brith Canada's Quebec news bureau chief, a veteran writer and municipal politician. He can be reached at [email protected]. Follow him on Twitter @mikecohencsl.