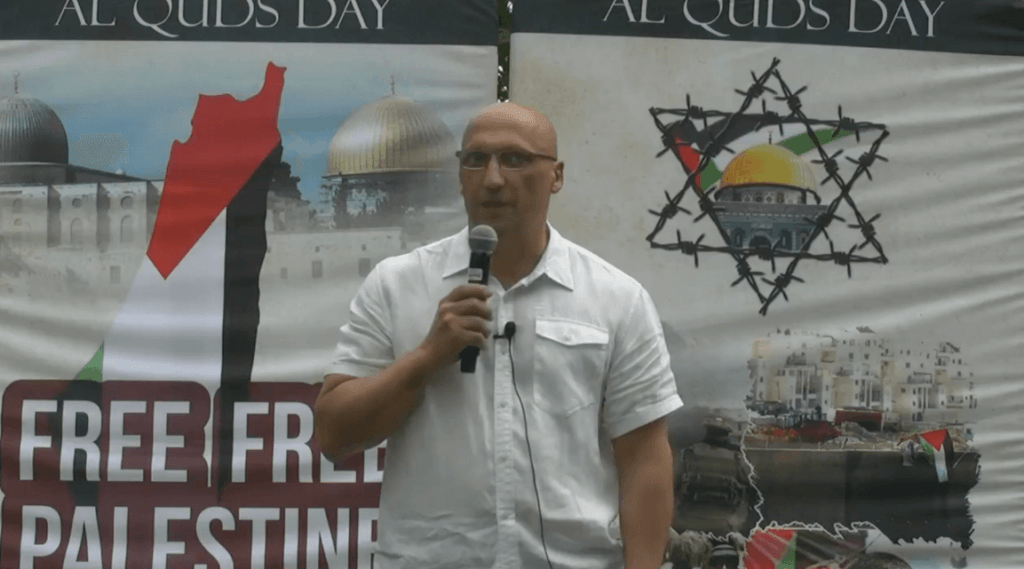 June 29, 2018
TORONTO – B'nai Brith Canada has defeated an attempt by a former Green Party Justice Critic and anti-Israel activist to silence its human-rights agenda.
In a judgement released Thursday, Justice Helen A. Rady of the Ontario Superior Court dismissed a libel action by lawyer Dimitri Lascaris under Ontario's "anti-SLAPP" provision. Introduced in 2015, the legislation "protects freedom of speech on matters of public interest" by combatting "Strategic Lawsuits against Public Participation" (SLAPP).
The litigation arose out of an article published by B'nai Brith in August of 2016, entitled "Green Party Justice Critic Advocates on Behalf of Terrorists." The article detailed how Lascaris, then serving as Green Party Justice Critic, met with the father of Palestinian terrorist Bahaa Alayan (or Elian), and falsely claimed on social media that Alayan had been "killed extrajudicially by Israeli authorities."
In court, Lascaris insisted there was no proof Alayan had been killed while committing a terrorist attack, despite an Israeli court verdict attesting to this fact. Justice Rady did not agree with Lascaris' contention, stating: "…the test is whether a person could honestly believe that support for the Alayan family constitutes support for terrorists. The answer is yes."
"This is a fantastic victory for all supporters of free speech in Canada," said Michael Mostyn, Chief Executive Officer of B'nai Brith Canada. "It is absolutely critical that human-rights groups such as B'nai Brith maintain the ability to criticize public figures whom we feel have taken unjustifiable stances.
"Nobody will prevent us from speaking up and demanding justice on behalf of Canadian Jews and victims of terrorism."
Since being removed from his position as Justice Critic in late 2016, Lascaris has taken over as chair of the board of directors of CJPME (Canadians for Justice and Peace in the Middle East), an anti-Israel group based in Montreal.
In May of 2018, Lascaris and others attempted to disrupt an event celebrating the modernization of the Canada-Israel Free Trade Agreement, while on June 5, he interrupted a speech by human-rights activist Hillel Neuer while the latter was receiving an honorary degree from McGill University.