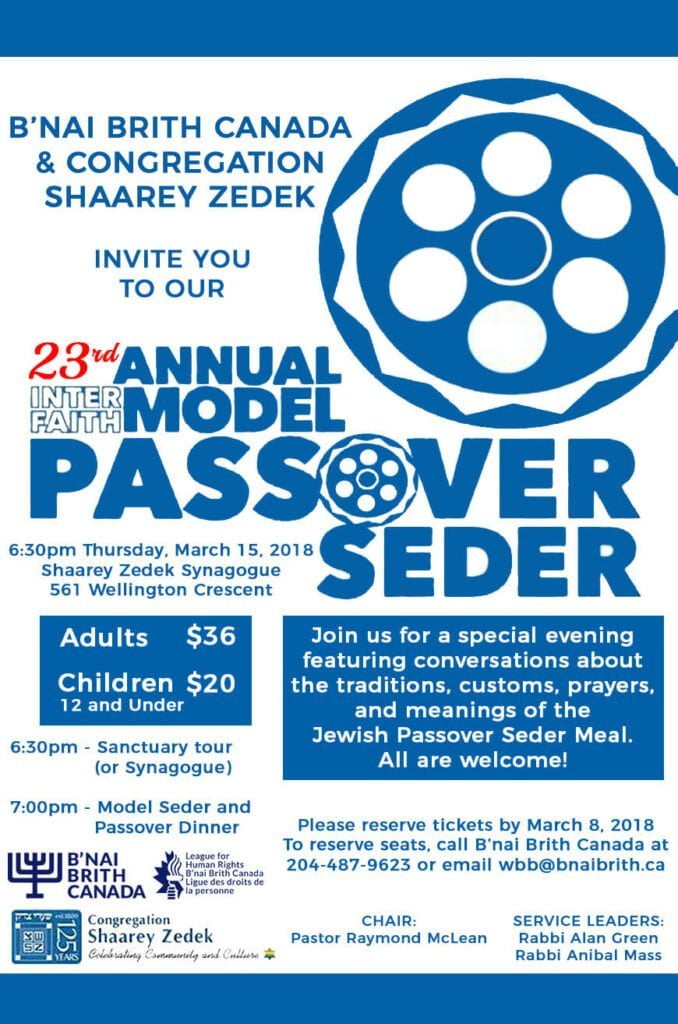 B'nai Brith Canada in Winnipeg and Congregation Shaarey Zedek are proud to present the 23rd Annual Interfaith Model Passover Seder!
Join us for a special evening where we will learn about the traditions, customs, prayers, and meanings of the ancient Jewish Passover Seder Meal, in a warm and welcoming environment. The Seder will be introduced and explained so that everyone can participate in this meaningful community event. All are welcome!
The Order of the Seder, as well as a tour of the sanctuary of Congregation Shaarey Zedek, will be led by Rabbi Alan Green and Rabbi Anibal Mass.
The deadline to reserve tickets is March 8, 2018.